Are you a burnt-out Animal Crossing fan looking for something new? Do you like taking care of animal characters, along with fishing, collecting items for crafting, and traveling around islands? If yes, Spiritfarer is right up your alley! This chill life sim was recently released for several platforms, namely Nintendo Switch, PlayStation 4, Xbox One, Google Stadia, Microsoft Windows, Linux, macOS, last August 18 2020. 
The difference—it's a cozy management game about dying. Yup, you read that right. As the main character Stella (along with your cat, Daffodil), you have to befriend and comfort animal spirits before they journey onto the next life. Read on to find out how an Animal Crossing fan found the experience.
Fishing and building for your boat vs furnishing a huge island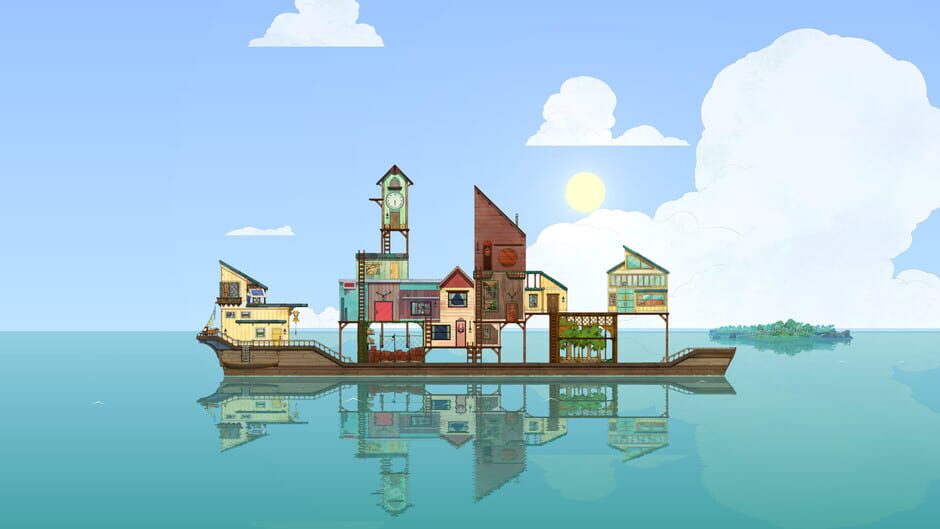 First off, the mechanics are similar except that there's no Tom Nook. You get to be guided by Gwen, a mysterious deer spirit who was actually your cousin in human life. She kindly guides you on the first few quests, just like how Tom Nook instructed you to collect materials, so you can build your boat.
There's so much similarity with Animal Crossing: New Horizons. You can fish, construct buildings, improve and edit your layout, chop down trees, collect stones, sleep, and meet animal villagers, erm, animal spirits. What's more, you can also cook up recipes and collect zany items like lightning bolts! That being said, Spiritfarer is A LOT faster and more seamless. You can spend an hour on it and find that you've already done 5 days in-game. Meanwhile, Animal Crossing controls can be a bit frustrating (crafting fish food and everything is slower as time passes IRL).
Get to explore diverse (smaller) islands vs flying out to friends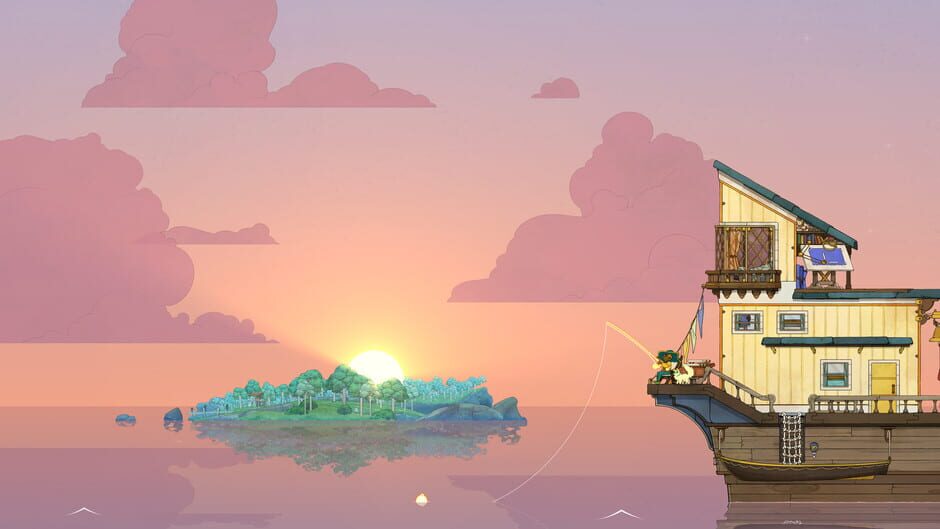 As Stella, you are the ferrymaster! The islands you visit can range from icy nordic outposts to Japanese-inspired farming villages. The music isn't hourly, but the soft notes of the piano, flute, and strings give players a similar calming effect. Whenever I fly out to different islands, I never know what to expect. It's definitely suited more for single players than AC:NH, which is more of a social game. 
In Spiritfarer, you don't get to customise an island at all. When you build your boat, you can edit the structural layout, size, and add-ons, but not how it really looks (think Fallout Shelter). While this isn't really a negative for me—there's a plot, after all, so I'm all for single-player storytelling and features—don't hold your breath creating your own designs. Same goes for clothes, you can change the colors that you and Daffodil wear, but not the design itself.  
Guiding lost spirits feels more personal than simply gifting villagers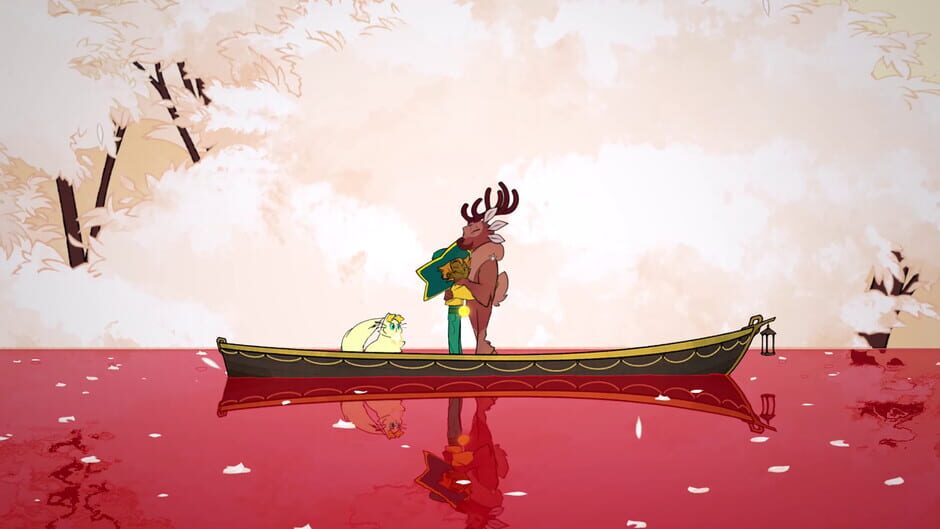 My favorite part of the game is unlocking the story of my spirit animals! Spiritfarer wins on this aspect compared to AC:NH. After some time, I already memorize what my AC:NH villagers are going to say, and animals of a similar type (jock, sisterly, snooty etc.) repeat the same dialogue. Meanwhile, conversations with Spiritfarer animal spirits run deeper. I won't spoil things, but some of the animals you meet have been part of your life before. When they request certain food or items, and you deliver, they share more information about their fears, regrets,  joys, and sorrows. Each narrative really hits close to home, even if you don't really get to choose your reply—you're mostly there to witness and listen. 
Pro-tip: give them their favorite dishes and hug them often! They each have moods. Elevated moods mean better perks; they can help you with their own talent to gather resources for the boat. Deer cousin Gwen is a fashionista and great with sewing. Your froggy uncle, Atul, is good with wood. This is great compared to the AC:NH villagers who mostly give you fashion items you hardly use. 
Lastly, the hardest part is saying goodbye. In AC:NH, you can choose to keep your villager forever. In Spiritfarer, you need to let go to move forward. And when it's time, you get one last heart-to-heart with your animal spirit, along with glimpses of who they were. They don't shy away from adult problems like capitalism, infidelity, and depression. The metaphors and imagery of death are spot on, too. Keep some tissues beside you because I certainly needed them!
The verdict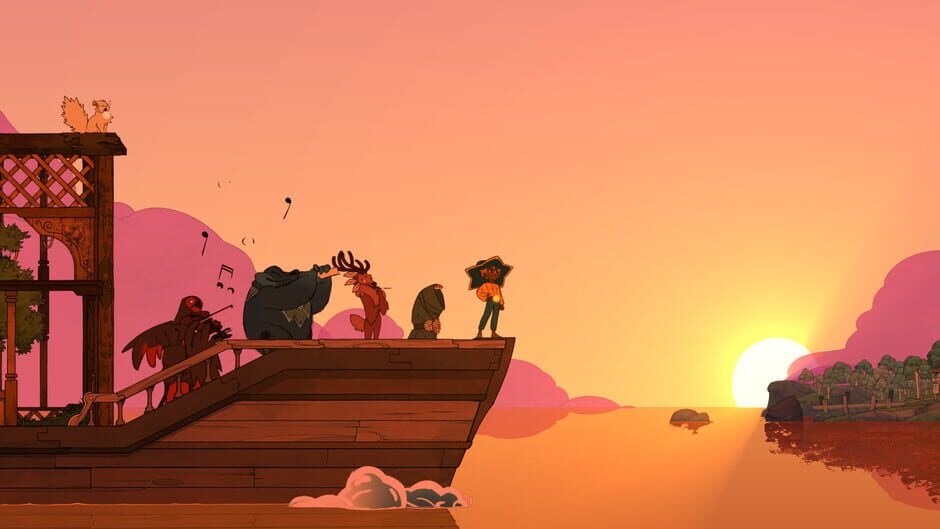 The game was very emotional and a huge cathartic release for me. Of course, the Animal Crossing series has a cuteness that can't be replicated. However, Spiritfarer has its own, ethereal style. The game fills in the gaps that Animal Crossing: New Horizons has for chill life sim players like myself, and then some.
Tasks can seem repetitive but the sidequests are worth it. It's a much more linear game with a story to tell, but also lets you play at your own pace. It's like the new Animal Crossing, but different. We highly recommend it for players of similar genres!
What are your thoughts on this lovely game? Let us know in the comments!