January 2020 felt like five months (for most of us). With so many natural disasters happening IRL, no one can blame us gamers if we want to go off to another world after we've done all we can. But while some relieve stress by duking it out on Super Smash Bros or Dota 2, some of us prefer a low stakes game that focuses on character creation and world-building.
Given the chaos of 2020 so far, why not take a break from the competition? Life sims can serve as a much-needed mental break from the stress you face every day. Here are our top 5 life simulator recommendations so you can sit back, relax, and dive into a pixelated world of your own. 
Stardew Valley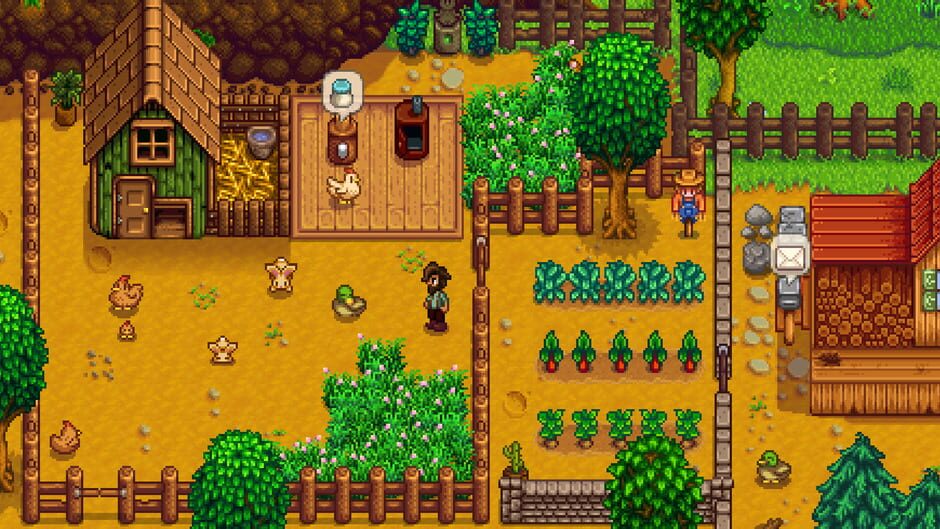 (Image via igdb.com)
If you haven't already played this, here's a sign that you should. Inspired by the Harvest Moon series, this 2016 American indie game by ConcernedApe is a smashing success, having already made its way to most of the gaming platforms available. The game may be 2D, but the feels are real; the player begins as a 9-to-5 worker who tires of the city life. 
You inherit your grandfather's rundown farmland and restore it by raising crops, animals, crafting, mining, fishing, foraging and helping out with the Community Center. What makes the game cool is that it started out as a fan-made alternative to Harvest Moon, Rune Factory, and similar farming sims, so it has crafting, quests, and combat! Get to know all the villagers, customize your farm to your taste, and enjoy giving gifts to your potential partner—the dialogue is delightfully deep and diverse, plus you can enjoy same-sex marriage. There are just TOO many options!
Platforms: Microsoft Windows, macOS, Linux, PlayStation 4, Xbox One, Nintendo Switch, PlayStation Vita, iOS Android
Coffee Talk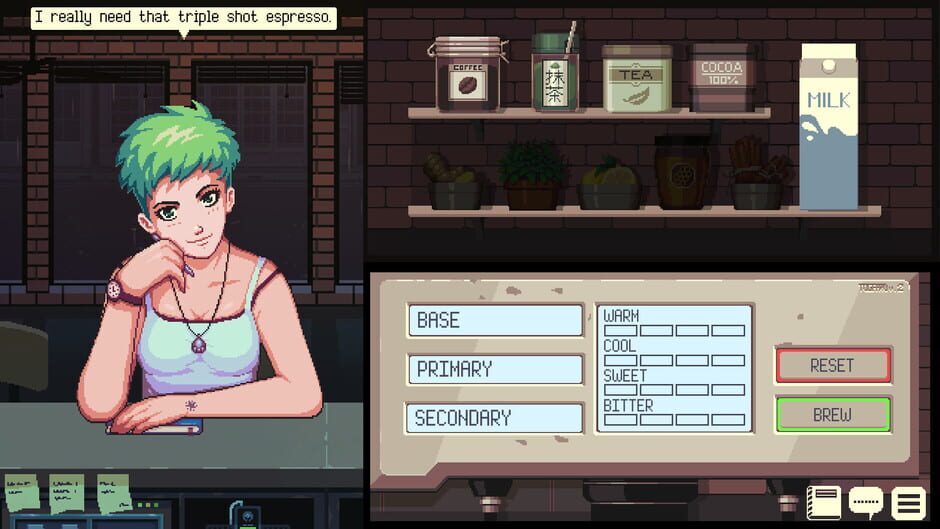 (Image via igdb.com)
If lo-fi were a video game, it would be Coffee Talk.  The low stakes game features refreshingly straightforward mechanics. You, a barista, operate your own late-night cafe. At first, you only get Freya (an aspiring author) as a customer, then unlock more customers and recipes just by playing—no need for walkthroughs or any sort of guide—except on how to make latte art, maybe. 
Also, note that the characters are very modern versions of otherworldly beings like elves, succubi, and the like. They have decided to join humans and run their own startups, become a graphic designer, and more. Thus, the dialogue is pretty interesting and you're part of it. 
Tip: You can switch up the jazzy lo-fi music by tapping your phone, anytime. It's amazingly simple and cozy, reminiscent of wrapping yourself up in a blanket on a rainy day. (MOOD.) You can't get any more relaxed than this game. 
Platforms: Nintendo Switch, PlayStation 4, Xbox One, Microsoft Windows, macOS
Animal Crossing: New Leaf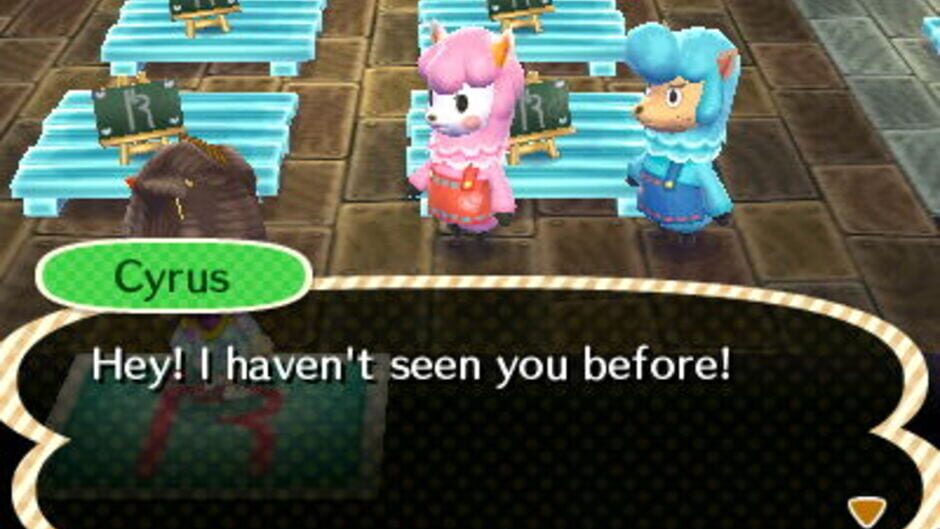 (Image via igdb.com)
Oldie but goodie. The cutest social sim series ever, Animal Crossing will leave you giddy and with a newfound love for animals. You get to take care of them as the mayor of your new town. Meet quirky characters like the greedy raccoon Tom Nook and the dog guitarist KK Slider. Take your time to explore the town, craft items, decorate, and collect bugs. Eventually up your approval rating as mayor and fund Public Works Projects, decorate the town, order everyone to plant more flowers, etc.  The game is designed to be slow—while real-time does pass, you can dip in and out of the game since the tasks have no time limit. Why not write a cute letter to a villager for fun? You'll receive one back with lots of love!
Note: We also can't wait for the release of the new Animal Crossing: New Horizons on the Switch! If you can hold out 'til March 20, 2020, that is. Whether you play New Leaf or New Horizons, expect to be hooked. 
The Sims 4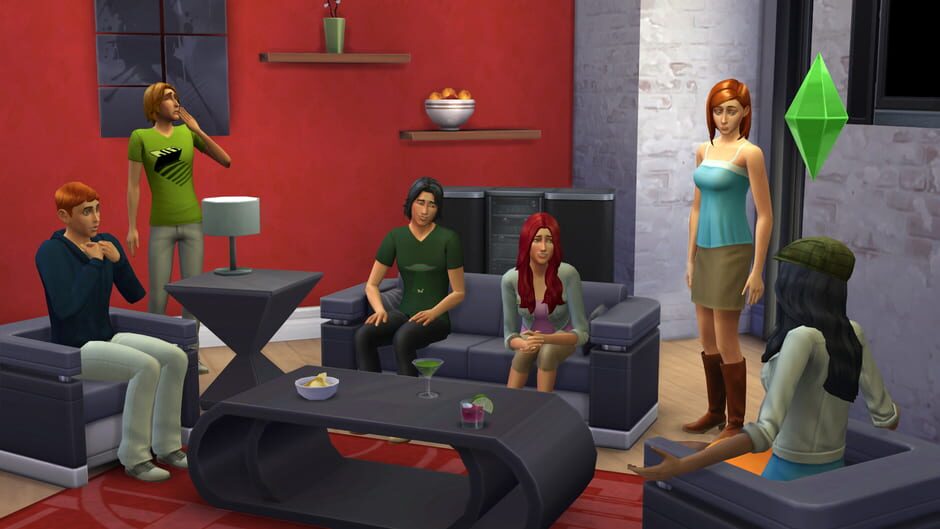 (Image via igdb.com)
You've probably heard of this life sim and the series remains popular for good reason. With Create-A-Sim, you can design a character that looks almost exactly like you do in real life and create one of your crushes, then force the two to marry. (Because you can!) Hilarity aside, you're the god of the universe thus, you can control every single aspect. Delight in creating posh mansions (complete with swimming pool), dancing away with friends, and even conversing with a whole ENTIRE group. 
You'll enjoy hearing real-life hits, like Katy Perry's Last Friday Night in Simlish. It's silly, simple, and fun, with no complex mechanics involved. The developers have improved a lot on the series, so no more slow loading times like in Sims 3. They're also continuing to release expansion packs. No wonder Sims 4 is still popular today!
Platforms: PlayStation 4, Xbox One, Microsoft Windows, macOS
My Time At Portia
(Image via Flickr)
If you're looking for a farming sim that's more 3D—think Pixar and The Legend Of Zelda: Breath of The Wild—look no further than My Time At Portia. It's another farm life sim RPG focusing more on specialty crafting and combat. Wake up in a post-apocalyptic land, inherit your father's old workshop, and bring it back to life by fulfilling commissions for the townsfolk. Rebuild society and become the best Builder!
You can farm crops, raise animals, mine, fish, battle, unlock magical secrets, and more! Of course, there are marriage candidates available (along with the good ole heart system), but they may require completion of special quests before you can put a ring on their finger. You can play rock-paper-scissors or even spar with your partner to progress your relationship (neat!). Oh and where else can you keep a pet llama?
Platforms: Nintendo Switch, PlayStation 4, Xbox One, Microsoft Windows, macOS
Who needs real life when life simulator games have got it all? Let us know which one you're playing this year.