Even as introverts, it's still difficult for us to face the fact that we won't be interacting with people outside for at least a month. Major events, such as Coachella, NBA's latest season, and even esport tournaments are all being canceled as the COVID-19 virus spreads throughout the world. It sucks, but it's the only way we can curb the rate of infection. While we have no choice, staying indoors can still be an enjoyable experience this summer. 
Like comedian Dave Chappelle said, "Modern problems require modern solutions." Instead of avoiding all human contact, why not take advantage of technology? We can still interact (safely) from the comfort of our homes. Sometimes, regular Skype and Facebook Messenger won't cut it. No wonder people are singing to each other from their balconies and crafting chain pictures for Instagram Stories. Don't have a balcony? Instagram, not your thing? Here are our top suggestions for indoor activities so you can still geek out and connect with your friends.  
Binge-watch with friends via Netflix Party 
Watching an episode in advance and betraying your allegiance? Dishonor on your cow!
What is Netflix Party? It's a Google Chrome Browser Extension that lets you watch movies in sync with your friends! It also has a chatroom, so you can exchange puns while watching the Bojack Horseman finale, cry over the star-crossed lovers of Crash Landing On You, or rant about how conventionally attractive the participants are on Love is Blind. 
Download Netflix Party here
Farm together via Stardew Valley Multiplayer Co-Op
You can invite up to three friends to come and live on a farm with you—they'll get to live in cozy little cabins nearby. Grow profitable crops and reap the benefits from your shared garden. Don't worry, you can still pretty much be independent of chores and just flirt with the townspeople. The hard part is agreeing what time you should all turn in for the day. We recommend this for families! 
Pro-tip: You can co-op without restarting your game by asking Robin to build cabins around your farm. 
Platforms: Microsoft Windows macOS Linux PlayStation 4 Xbox One Nintendo Switch PlayStation Vita iOS Android
Fight boredom with Call of Duty: Modern Warfare Warzone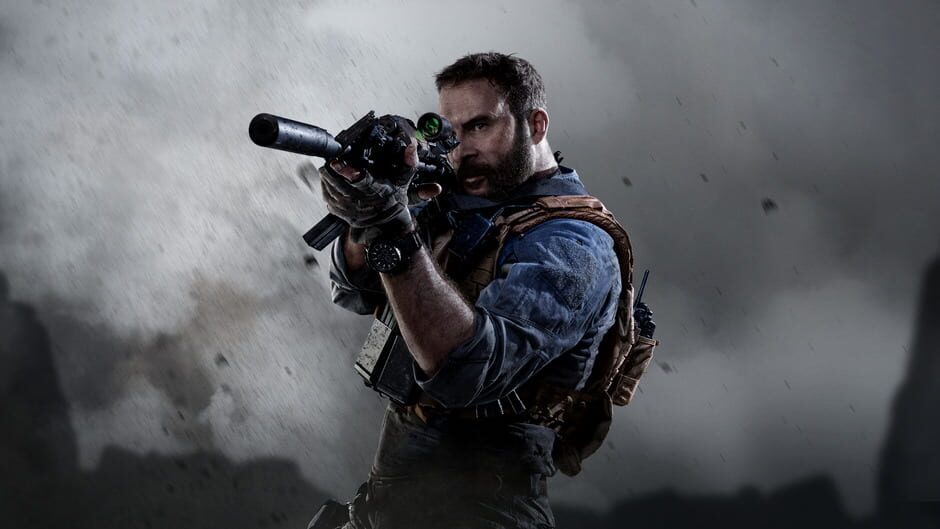 The new way to hang out. Unleash your frustrations by taking it out on your enemies—Battle Royale style. If you're sick of Solo mode, squad up with 3 other friends and strategize high-level tactics together against 150 other players. This realistic first-person shooter game will help you forget about what's happening outside with the intensity of its gameplay and graphics. 
Platforms: PlayStation 4, Xbox One, Microsoft Windows
Start a digital book club with free E-books from Scribd
From Stephen King's The Institute to Mark Manson's The Subtle Art of Not Giving A F***, you'll have your days filled with high-quality reads and exciting adventures. Because of the pandemic, Scribd is giving away a 30-day free trial! This month is the perfect time to catch up on your list, without heading to the bookstore. Of course, you can also download audiobooks, piano sheet music (check out our favorite VGMs), and documents—there's tons for niche hobbies like coin collecting! It's mostly a solo activity, but we just had to put it on here. You can always start a virtual book club.
Subscribe to free books here 
Tour virtual museums through Google Arts & Culture
Since we're all missing out on culturally-rich travel right now, Google Arts & Culture has come up with a cool solution: visit over 500 famous museums with a few simple clicks. What's cool is that you revel in panoramic views of breathtaking interiors like The Château of Vaux le Vicomte, exactly like when you're viewing streets from Google Maps. They also feature online exhibits with meticulously-crafted detail, explaining each masterpiece in a long paragraph. This is a cool activity to keep the kids entertained. Tag the little ones along and discover beauty to your heart's delight!
Enjoy free virtual tours here
Livestream free concerts from your living room
Sad to say that all of the big concerts we were looking forward to this summer are all canceled, with good reason. But wait, there's good news: a lot of artists, like Coldplay, are offering to stream their set on Facebook and Instagram! Grab your drinks, call your friends, dress up, set up the TV, then get your freak on. Here's a list of popular musician's live concerts from Vulture. Also, check out Tiny Desk Concert by NPR Music; it's a video series of live concerts that'll let you hear the authentic sound of each artist, played in a tiny room of up to only 12 people. Invite the people in your house and get a kick out of front-row VIP seats.
What are you waiting for? Plan stuff with your family, slide into your friends' DMs, and level up your friendship with these social activities.
Now Reading: Netflix Party And Other Group Activities You Can Do Indoors