While we've featured fantastic female streamers, esport athletes, and hosts, how about those who aren't used to being featured on camera? It's about time we acknowledge the women providing strong support towards the growth of the gaming scene in the Philippines, too. 
This Women's Month, we also want to shine the spotlight on professionals behind the scenes. Get to know our very own Joni Yap, the producer for some of the shows and segments of GG Network, such as Geeks and Gamers Guide. Learn about her career journey, her work as a game content producer, and how she views the future for women in the industry. 
What led you to take on your career in the gaming side of video production? 
I'd like to think that a happy accident led me to where I am now because I never deliberately pursued a career in the gaming industry. Not that I have a super legit gaming career now—it's just that the trajectory of my career in video production has led me, and continues to lead me to work on projects that are related to gaming. As a freelancer, you want to keep improving your skills and expand your capacity to take on different jobs.  And as a producer, it's important to know as much as you can about your content because that helps you identify what you want to show, how to show it and how to manage everything that needs to be done.
So in the process of taking on these projects for GG Network, I was able to study and appreciate our gaming and geek culture, as well as learn how to mount different kinds of shoots to meet the show's requirements. Of course, I'm not in this alone—there's a whole team behind me. And I admit there's still so much for me to learn. Both gaming and video production are constantly changing landscapes. They both cover a wide range of topics and styles that cater to all sorts of people. So there's always something new to discover, understand and appreciate.
What are some of the challenges you've experienced being in this male-dominated industry?

The video production industry is very similar to the gaming industry in the sense that they're both still male-dominated. Fortunately for me, I'm coming in at a time when these industries are much more open to women doing work that was traditionally given to men. I wouldn't say that all the barriers have been broken down but in general, everything feels more inclusive. For example, in Geeks and Gamers Guide, our core team is composed primarily of women. And our jobs are not confined to just clerical work—we get to be leaders here. 
Everyone is welcome to give their creative input and suggestions to try and make the next episode better than the last. It's a production that I'm very proud to be a part of, especially since a lot of us working on the project are women who are all geeky in our own way. Although at some point, you stop thinking about whether you're talking to a man, woman, LGBTQIA person; it doesn't really matter so long as you're doing your thing, learning, working and having fun.

The challenges we experience aren't so much related to the industry being male-dominated, rather it's more on creating original, unique, quality content that is easily marketable to sponsors, as well as entertaining and engaging to our viewers. 
Do you see yourself being represented in recently developed games?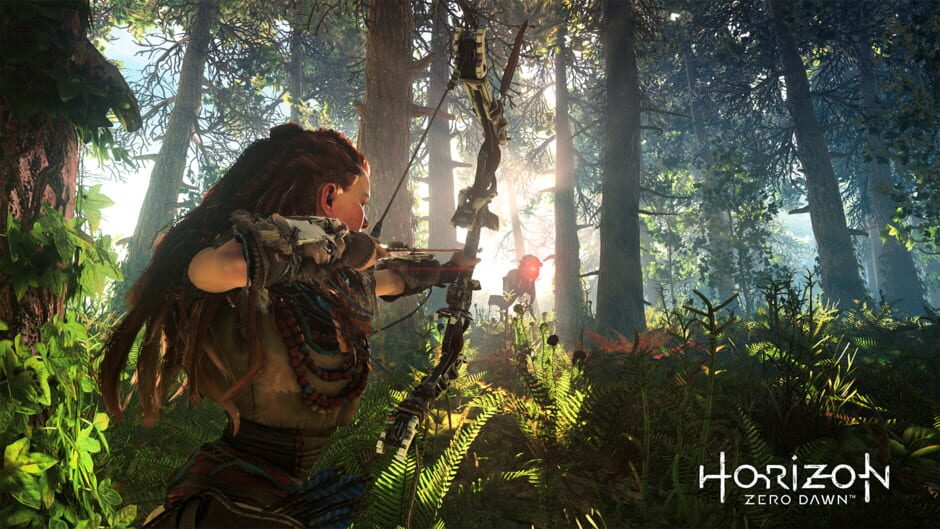 To be honest, representation in games has never been a real issue for me because even when I was a young girl, there were always strong female characters for me to play. You have classics like Lara Croft, Chun Li, and even Coco Bandicoot, and you have more modern heroines like Aloy from Horizon Zero Dawn (so yeah, I'm more of a console person. And yeah, you kind of have an idea of how old I really am). 
There have been a lot of badass female characters over the years. So for me, I've always felt represented if it were just a matter of having female characters to play in video games (because really, I'm never going to be as sexy or as badass as a fighter, as video game girls are). 
What's your advice to fellow women who want to join the industry? 
My advice for women who want to join the industry is to force yourself to take that first step because you're never gonna get to your destination if you don't. Eventually, you will get past that and get better. I've seen it happen with streamers who suddenly become hosts, with casual enthusiasts who become content creators, and with people like me who come from a different space who are then suddenly thrust into the world of gaming. 
We all started somewhere far from the top, but we're a lot farther from our starting point. Be open to making mistakes and using that to get better. Trust and respect the people who are working with you because they will help you succeed. Lastly, always find ways to have fun. 
What's left to do for women in gaming and content?
I think that women in gaming can push for more female industry leaders, whether these are professional players, hosts, casters, gaming content creators, producers, or business managers. More opportunities for growth and expansion are showing up, and everyone's been working to make the industry more sustainable. So there's definitely a lot of paths to explore and work to be done, and hopefully, we can have more females to help lead as we move forward. As Miss Universe 2019 Zozibini Tunzi said, "Nothing is as important as taking up space in society and cementing yourself." 
What else are you geeky about?

FILMS! If there's anything I'm geeky about, it'd be filming. What I like about films is that they affect me even though I'm not part of the story, or even when the story does not resonate with me. It's been a good way for me to learn how to process different emotions, how to practice visual communication and how to empathize with people even if their stories could never be my own. Hopefully, I get to produce even just one film someday.
Catch more of Joni Yap's work on Geeks and Gamers Guide! #GGGonGG
Now Reading: #WomensMonth: Meet Joni Yap, The Woman Behind The Scenes Of Geeks And Gamers Guide